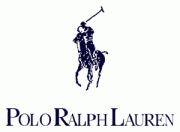 One of Gagnon Associates'  Executive Coaching clients reflects on the benefits he personally experienced as a result of our approach to Executive Coaching:
From December of 2006 to May of 2008, Ray Gagnon of Gagnon Associates was my Executive Coach.  Initially, he conducted 360-degree interviews of my managers, peers and subordinates and provided me with resulting feedback on my performance and my role.  Subsequently, he worked with me to develop a comprehensive Plan for my business within Polo.  What follows is my evaluation of that experience.
Firstly, let me say that Ray's knowledge and expertise are very impressive.  A very professional individual, he clearly is a strong leader himself, helping others to learn from his experience and become strong leaders in their own right.   I respected him – clearly a critical ingredient for someone in his role to earn.
While I am typically a disciplined individual, I found that Ray's leadership and counsel continued to push me to create even greater discipline in my thinking and, therefore, my process of managing.  The process he led me through of creating a Vision for my business, while a simple idea, was a brilliant exercise for me.  It allowed me to more clearly define for my division something we could all reach for.   Ray pushed me continually out of my comfort zone (I had never really been pushed by anyone like this before) and forced me to think more strategically.   Building my goals, many of which have defined measurements attached to them, is ensuring accountability for future concrete results from me as well as from my entire team.
Finishing the Plan with Ray's coaching by establishing clear and concise Goals, Strategies and Tactics, has allowed me to have a stronger personal focus, and, as a result, I feel, to be a stronger, more direct leader.  Slowly I am effecting behavioral changes within my team, demanding specific deadlines to projects as well as forcing different thinking methods among the people who report to me.  I continue to see improved communication within my organization and a greater sense of ownership that demands answers to our business problems — all in a professional manner, of course.
Throughout our work together, Ray was very patient, even when dealing with me under rather unique circumstances.   He inspired me every time we spoke.  I was overwhelmed by his knowledge, amazed by his passion and commitment to his task and to me personally.   He was very direct at times (not a bad thing!), and his focus never wavered.
All in all it was clearly an amazing experience, and I would strongly recommend him to anyone considering the need for coaching or leadership training – or simply getting refocused to better plan for the future.