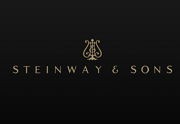 CEO of the company that makes the "finest piano possible without compromise" describes his experience working with Gagnon Associates to develop a strategic plan as well as the impact of that plan on his team and his global enterprise.
The most important quantifiable result from our work with Gagnon Associates is the existence of a well-considered, well-debated, well-written Strategic Plan complete with Goals, Strategies and Tactics. We have identified executive sponsors, project managers, timelines, and follow-up mechanisms. Best of all, the entire plan is embraced across multiple levels of our organization.
My advice to future clients is…do it Ray's way! Ray Gagnon brought a structure to our process that was thorough, even-handed and comprehensive. The process is well-honed and Ray makes it easy. Resist the temptation to say that your company is different. It may be a wonderful business, but the planning process is the same.
If you want an easy, smooth (albeit demanding) process, follow Ray's lead. He's an experienced guide for your journey. Ray won't tell you what you want to hear, he will tell you what you need to know. If you are looking for a consultant that tells you what you already know, Ray is not your guy!
Our strategic planning effort was a lot of work, but work worth doing. Nothing brings a team together like accomplishing important goals.