Assessment Specialist and Senior Associate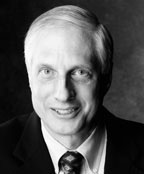 Richard is expert in the development of assessment tools, processes and training materials to support knowledge-based organizational development and change management consulting.  He provides automated and on-line approaches to managing assessments for human resource development, appraisal and selection.
Richard's career spans over 25 years of consulting in a wide variety of organizations and industries, including petroleum, chemicals, financial services, high-technology and pharmaceuticals.  He has extensive international experience.
Areas of Expertise
Business Background
Vice President, The Altwell Group, Boston, MA
Director of Research, McBer and Company, Boston, MA
Senior Associate; Project Manager, McBer and Company, Boston, MA
Education
Ed.D., Human Development, Harvard University
A.B., Social Relations, Harvard University
Personal Background
Richard lives in Sudbury, Massachusetts, USA.  His interests include bicycling, cross-country skiing, art appreciation and adult education.  His wife Mary is an educational consultant.  They have two children and five grandchildren.