Principal and Founder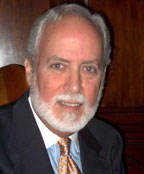 Ray provides business leaders with the best practices, implementation support and coaching required to accelerate positive change in their organizations.  The perspective he brings to change management and operational improvement has been developed over some 30 years spent working in and for some of the world's largest and most respected companies in the areas of strategic planning, GE Work-Out, business process improvement, management development and executive coaching.
His consulting industry experience ranges from bio-tech, health-care, high-technology, consumer products and fashion, to chemicals manufacturing, heavy machinery and transportation.
Ray has studied, lived and worked internationally, designing and conducting engagements for such global enterprises as GE, IBM, Philips, Novartis and Ralph Lauren as well as for such local companies as Weston & Sampson, Yellow Freight, and The Orvis Company, Inc.
Areas of Expertise
Business Background
Senior Consultant, The Altwell Group, Boston, MA, USA
Vice President, Associate Director, Management Consulting Division of Burson-Marsteller Worldwide, New York City
Marketing positions, New Products Marketing and Services Divisions, Digital Equipment Corporation
Education
Graduate, Japanese Cultural Studies Program, Kumamoto University, Kumamoto City, Japan
M.A., Southern Illinois University (University Fellow)
B.A., cum laude, University of Massachusetts
Personal Background
Ray lives in the Boston, Massachusetts area of the United States.  A performing vocalist/guitarist for most of his life, he is also an avid outdoorsman who enjoys canoeing, hiking, mountain-climbing and fly-fishing.