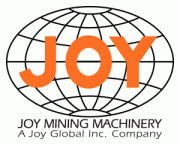 Thanks for your good wishes upon my becoming Program Manager for the Joy "30/60/90" Change Process.  As you know, I've been consolidating the productivity improvements resulting from the four "Waves" we worked on together over the past year.  This puts me in a good position to share some of the highlights with you.
In a six-month period, we took inventory turns in our pull system (Kanban) for a key component of one of our most significant products from 2.3 to 5.4.  That's an increase of over 100% and represents the equivalent of $100,000 worth of reduced inventory for just this one part number alone.
We reduced our gearcase rebuild cycle time by approximately 30% – from 60 to 40 days.  Conservatively, we estimate this to be worth $400,000 in cost reduction due to reduced labor hours, rework, and JIT inventory.
At one of our repair facilities, we brought motor repair cycle time for our top ten motors combined from 38 days to 15 days.  Obviously, we are rolling the process out to other repair facilities, where we expect to see similar results.
In 8 months we reduced the "pool" of low velocity parts (LVP) in our inventory by 6.2 million dollars worth of parts and reduced the percent of our global inventory represented by LVPs by 6%.
In one manufacturing facility we have reduced the build time for new electrical controller cases by 182 man hours and reduced the repair cycle time for another electrical controller case by 158 man hours.  (For context, we spend approx. 3000 man hours to build a machine, so these reductions are significant.)
Obviously, as a business, we value these measurable results most.  However, we also value the qualitative benefits and residuals to our organization and our ways of working.
As you know, as a result of "30/60/90," we have adopted or, in some cases, strengthened policies and practices that have brought more discipline and what we call "soft" savings to the business as well.  Among these are:
A more disciplined, margin-friendly Customer Exchange Policy (CEP)
A more cost-effective Excess and Obsolete Inventory policy
A more disciplined Engineering Change Maintenance (ECM) policy that requires engineers to consider first the impact on inventory (cost) before improving an existing part or creating a new one
A globally integrated Support and Repair Strategy that standardizes activities in our global facilities and enhances our ability to measure them against each other for continuous improvement purposes.
In addition, the fact that we brought people in from worldwide operations enabled global teams to transform longtime, long-distance relationships into face-to-face meetings.  This in turn gave us a greater understanding of our global market environments.  Lastly, more than anything else, we believe it was the team environment that drove success.  And that's where your contribution and that of your Associates were so important.
Clearly, the facilitation process is critical.  You and your colleagues did not "show" us what to do but "lead us" every step.  You provided excellent coaching.  Encouragement when required.  Instruction when required.  Discipline when required.  You personally are what I would call a high-end professional with an impressive career that you can readily pull from for any situation that may arise.
I'll end with what I see as the major difference between Gagnon Associates and other consultants I've worked with:  you wanted us to learn the process.  You retained no secrets to assure future employment.  You measure your success by the independence of your client.
The result of this is clear, and my new role is the most visible proof.   This year, thanks to your training, we will be assuming more of the responsibility for implementing "30/60/90" ourselves so that we can continue to reap the change-acceleration and productivity benefits at less cost to Joy.
Thanks again to you and your Associates for making us a quicker, more productive –and more self-sufficient – business organization looking to the future.