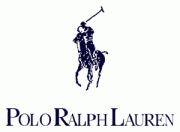 This Gagnon Associates Executive Coaching client reflects on the benefits of our approach to Executive Coaching as reflected in the performance of one of her key managers:
I'm writing this because, as a very satisfied client, I want you to have some tangible proof of how strongly I feel your recent coaching engagement with [Coaching Subject*] has contributed to his performance.  I can't tell you how noticeable the changes in him have been to me, to David [Lauren], to his peers, and to Lewis since he has been working with you.   It is everything from attitude to approach to behavior, and it is so encouraging. We have also seen a tremendous change in his general level of self awareness.
He has a clearer sense of his role, of the expectations for his position, and of his responsibility to his peers and his team.  He has dug into his role with an entirely new energy and approach in a way that has been both surprising and delightful.
There's another aspect of your work with [Coaching Subject*] that I would like to acknowledge here as well.  As you recall, I'm sure, from the outset [Coaching Subject*] was quite apprehensive and sensitive about embarking on a process which would be both so visibly focused on him and so completely new to him.  In this context, the combination of your personal and professional styles allowed you to deliver difficult information to a sensitive individual in a way that was heard and appreciated and – most importantly – internalized.  You were thereby able to make the executive in question feel very comfortable about a process he was deeply concerned about undergoing.
It makes me feel even more strongly that your work with [Coaching Subject*] should continue, and I am pushing for that to happen.  If the rewards of the first phase have been so great, I certainly think another investment would be worthwhile.
Thanks for helping to make a difference in the performance of one of our key executives.  I look forward to working with you again.
*Name withheld to preserve client privacy.