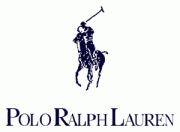 This executive testifies to her experience with Gagnon Associates' organizational assessment sensitivity and capability:
As a creatively-driven company, it was very important for us to find a consultant who understood the nature of a creative environment and was able to work in a way that made both business-minded and artistically-minded people feel comfortable. You were clear in your objectives and in your delivery of information and you were highly effective at keeping the discussion on course, and managed to do all of that in a diplomatic way.
I would recommend you as a consultant for a variety of reasons . . . . You are an extraordinary listener who not only hears what we tell you but who also processes it and uses it to inform everything you do for us. You never stray from your objective. You deliver what you promise. You offer perspective and recommendations with a combination of well-informed perspective, good instincts, experience, and candor.
Thanks for helping me and my team at a critical time. I look forward to working with you again.