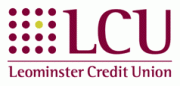 This CEO catalogs the many benefits of Gagnon Associates' strategic planning development support to his financial institution:
As other Leominster Credit Union (LCU) managers and I have told you, real change is going on at Leominster Credit Union.  Our partnership with Gagnon Associates, from strategic planning to work team development, has helped us build the foundations that are now producing a long list of achievements.  I just wanted to take a moment to update you on some of the great things that are happening here at LCU and note your contribution to all the positive changes taking place here at Leominster Credit Union.
In recent department meetings that I have attended, many employees have commented that they see a new and revitalized credit union.  They notice a new, engaged and productive senior management team.  They comment that communication and the flow of information are vastly improved here.  Both managers and front line staff comment that when problems do arise, they seem to be solved much faster than before.  The employee Technology Users Group that you helped develop is recognized throughout LCU as being a committee that solves problems.
Leominster Credit Union had a challenging year in 2001 from a financial performance perspective.  I am happy to report that our earnings have returned to peer levels this year and our return on assets is growing at a faster than peer rate.  Expense reductions have been achieved this year as well.
Foundations for new revenue sources such as new loan programs, additional deposit products and other financial services have been developed and introduced to our membership this year.  Last month's board meeting went until a very late 10:15 p.m. as completed proposal after proposal, directly from our strategic plan, was approved by a board that has a tough time keeping up with me and my senior management team.
I also want to note that working with Gagnon Associates has been a real pleasure.  Throughout our relationship, I have appreciated the fact that mutually developed project expectations are delivered by you on time and usually under budget.  Your business focus to strategic planning, your skills as a facilitator and the advance preparation you demand of yourself make planning sessions the most productive I have ever experienced in my career.  In my role as CEO, I certainly appreciate the learning opportunities and coaching I have received from you.  You have challenged me to be a better leader of Leominster Credit Union.
I look forward to working with you in the near future on other projects.