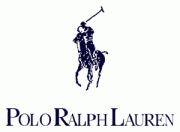 This executive reflects on the galvanizing effect Gagnon Associates' strategic planning process had in helping him launch a new business and a new leadership team:
It has been a year since we launched Ralph Lauren Media.  I am reflecting on all that happened over that time and I want to let you know what a productive and positive influence you have had on my organization.
The Strategic Planning Process provided clarity and concreteness to our goals, strategies, and timetables.  It also created a bond that brought my group together both as a new business as well as a team.  Most importantly, your process allowed me to create a real sense of commitment within our group that has helped us survive a volatile business environment.  To this day, we still speak the "language" established in that first strategy session over a year ago.